Hilton
Lokion helped Hilton become the first hospitality company to offer guests instant room selection through online indoor maps.
The Challenge
Keeping Up with Customer Expectations
Technology has disrupted hospitality just as it has other service industries. With customers already accustomed to choosing airline seats and rental cars, Hilton Hotels knew customers would soon expect the same control in choosing a hotel room. Hilton asked Lokion for help in becoming the first company to offer online room selection, and the race was on.
A First for the Hospitality Industry
At the end of 2014, Hilton Hotels became the first hospitality company to enable virtual room selection and customization via mobile and web-based indoor maps.
1,517,390+ interaction points
707,040 rooms
4,292 hotels
93 countries
183% conversion lift
41 million+ users
91% satisfaction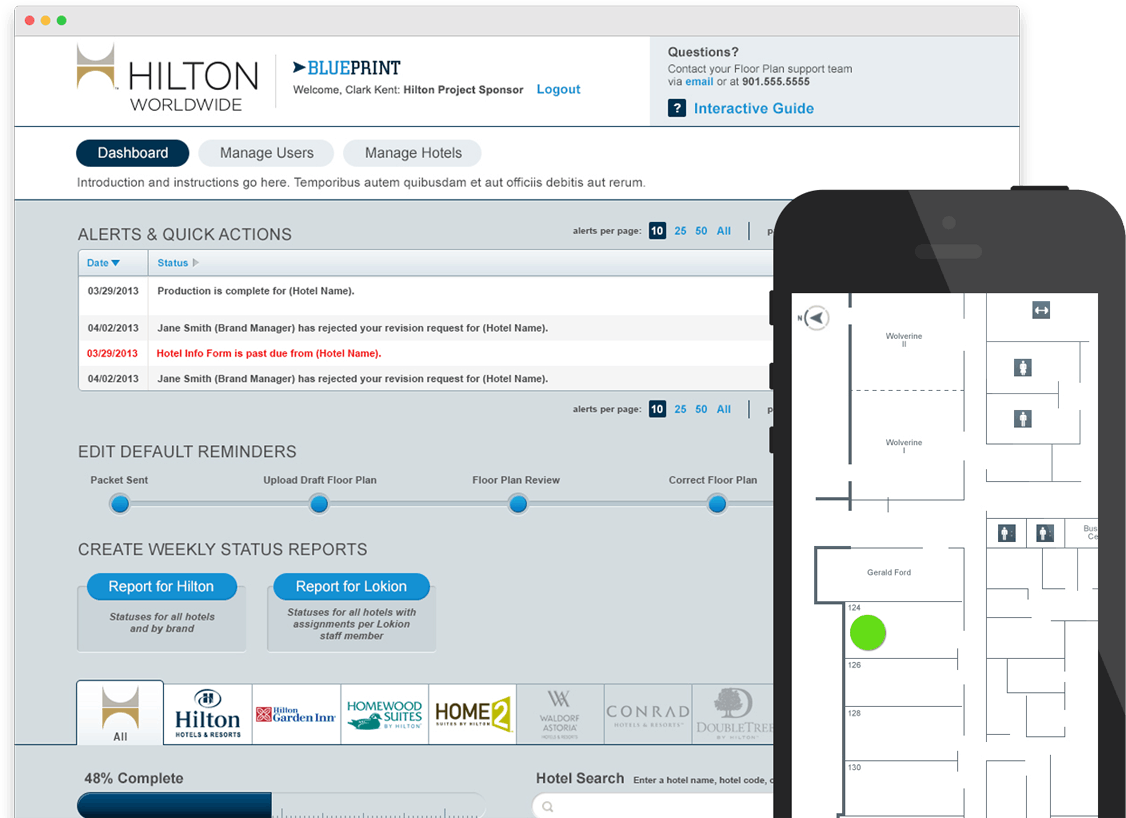 The Solution
Point-and-Click Room Selection
Lokion brought to life the indoor maps for more than 4,200 Hilton locations, making it possible for guests to easily browse a hotel map and select a room using a computer or smartphone. We designed a digital mapping service that converted property information —from paper blueprints to hand-drawn sketches — into a reusable electronic format. The files worked with Hilton's existing systems and can be extended to support their long-term strategy. Throughout the project, our custom workflow system made it easy to gather map corrections and keep everyone up-to-date during the large, complex, and time-sensitive project.